Hello, I'm known Online as Galinn.I'm 21 years old and
love drawing animal characters,
especially cats.I create and make art of original characters,
and do online commissions.I like fantasy themes, historical weaponry,
and my favorite treat is a chocolate chip cookie.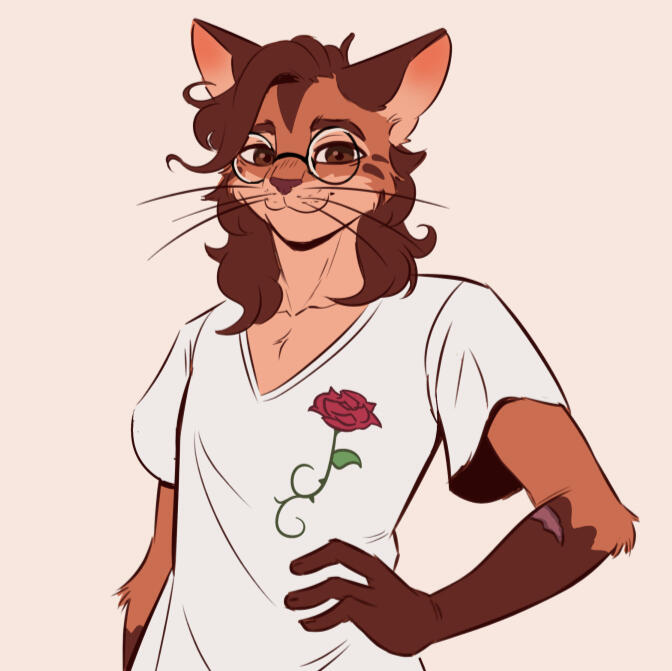 To keep updated on when I open commission slots,
join me on Twitter.
Please read all my terms before commissioning me.Thank you 🍪
How to order
Send me an email/message with the type of commission you want,
your drawing idea, as well as any reference images and
a description of your character.Send your submission to the email address
[email protected] / message me on Twitter @ArtsGalinnCommissions are not first come first serve.
I will review all submissions I have at a given time and
choose the ones I want to draw the most. I prefer taking orders for fantasy / older time period themes.If I accept your submission,
I will reply and send you a PayPal invoice once details are confirmed.
Terms
If you have any questions or want to commission me for something not featured in my listings, you are welcome to contact me for discussion.You may use the commissioned artwork for personal use only, unless
discussed otherwise.Do not remove any watermarks or signatures from the artwork
if there are any.Do not take credit for my artwork.I hold copyright for any and all artwork I create.I do not hold copyright for any characters you/others own, or that I design for you.By commissioning me, you permit me to use the artwork created for social media postings, and promotions. Please let me know beforehand if you don't want your commission shared, or if you'd like to remain anonymous when I post art you've commissioned me for.I may refuse an order submission for any reason.Complex designs, environment or multiple props may incur an additional fee.All payment is made upfront.
I will not start the commission until I have been paid.Prices may change over time.After receiving a slot, you are eligible for a full refund if I have not
begun work on the commission.Commissions are non-refundable once any
progress has been made on the drawing.Up to 2 revisions may be given in the rough sketch phase. Any other changes thereafter must be very minor.Updates will be given for review and feedback at the rough sketch, clean sketch, line and color phase.Feel free to ask me questions at any time.I will do my best to be as efficient
with the commission as I can, however
I ask for your patience please, as the time it
takes to complete a drawing may vary.Please let me know if you have any deadlines
when you submit for a commission.Thank you!
Do's
-furry
-humanoid
- Mostly canines / felines, feel free to ask about other species.
-character interactions
-variety of clothing styles
-armor
-fantasy themes
-magic/effects
-props such as weapons/food etc.
-environments
-creatures/monsters
Don'ts
- NSFW/Fetish art
- heavy gore
- hate art